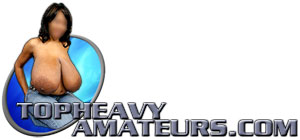 Huge Breasts right off the street!



UPDATE NEWS

Our update page loads fast and
looks great on your mobile device!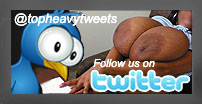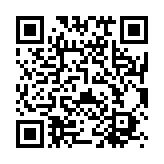 Date: August 26, 2015 - TEEN BOOBS THAT RIP APART TIGHT TOPS 4 MODEL UPDATE this week showcasing ANNIE and her WORK TOOLS and TITS, TINA shows us all the BIG TITS, GRACIE'S BREAST have been called MONSTROUSLY BEAUTIFUL and CASSIDY is back with her JJ CUPS!!
ANNIE

-

32G C

UP -

21+

YEARS OLD - (

Pictorial

Update)

-

GREAT BIG BEAUTIFUL TITS in your FACE! WOW!
This week she hits the shed and for some work! She is Topless and showing off those G CUPS in the process!!!

Now with LARGER HD Format! 3500x2625

FAN COMMENTS

"It's AMAZING that you have been online showing us great boobs for 10+ years!"

- Malcolm S, Australia

FULL ACCESS - MEMBERS ENTRANCE
You have to stop and stare at the MASSIVE BREASTS on this young lady! I mean LOOK!! WOW!! You will get a serious EYE-FULL this week from ANNIE the way she presents herself in these shots!! This week she is out in the tool shed and needs to get some serious work done!! It's been months since the place has been worked on and with the rain coming the work needs to get done NOW even with the HEAT!! So!! Off comes the shirt!! Its just way to hot to work in here!! But that's not going to stop her!! THOSE BIG BEAUTIFUL BREASTS sway to and fro and she BANGS AWAY with that haammer! You will want to see all of this set!! SWEATY BOOBS need a goo shower afterwards right??? OH YEAH BABY!! YOU NEED TO STEP INSIDE AND GET SOME!! FULL ACCESS HERE
---
---
TINA

-

32FF

-

19

YEARS OLD -

(

Pictorial

Update)

- She is going to show us MUCH MORE than just her BOOBS!




MOUTH-WATERING TITS that hang down and so thick and juicy!! Makes you want to crawl through the screen!!

Now with LARGER HD Picture Format! 3500x2331

FAN COMMENTS

"My favorites are ALL the models!!"

- Tye O, Brussels

FULL ACCESS - MEMBERS ENTRANCE
LOOK at the way those BIG BEAUTIFUL GORGEOUS TITS just hang there like that! She is propped up on the side of the window ledge and sitting sideways like that really shows off just how BIG her TITS really are!! This week TINA graces us with a set that will BLOW the SECOND HALF of your mind!! We asked her to showcase those BOOBS in a way that would drive the THA FANS crazy!! And that is exactly what she did! A few weeks ago we posted PART 1 to this set and the response was nothing short of AMAZING!! This week we will get even a BIGGER response as there are more CROTCH SHOTS and UP-CLOSE BOOBS shots that in the first set! This is a MUST SEE set if there ever was one! ALL the TINA FANS are gonna EXPLODE!! WOW!!! FULL ACCESS HERE
---
---
GRACIE -

32G

C

UP -

20

YEARS OLD -

(

Pictorial

Update)

- Make way for these AUSSIE TITS! SO FRIGGIN BIG!




A shoot like this makes you wonder why you haven't made it down-under before! Now THOSE are HUGE TITS!!

Now with LARGER HD Picture Format! 3500x2331

FAN COMMENTS

"My new stomping grounds for BOOBS!!!"

- Brett D, New Jersey

FULL ACCESS - MEMBERS ENTRANCE
So much to talk about this week with GRACIE'S RETURN and her CHEST looking BETTER than EVER!! I MEAN WOW!! Her chest is so FRIGGIN PERFECT!! LOOK at the perfect areolas and ROCK HARD HUGE NIPPLES!! It doesn't matter that SHIRT or TOP we stick her in those NIPPLES are gonna show thru no matter what!! We asked her if she had an issue with her BIG NIPPLES poking thru her tops at work!! "well at work I am required to cover them p as much as possible but some days its just no use trying to hide them! A few days ago as a matter of fact I was in the lunch room and someone opened a window to do some maintenance out on the building scaffold or something and the chilly air came in and I immediately felt my nipples getting hard!! So I covered them up with my arms sitting there and no wanting to stand up and go back to my desk! But it was time and I had to stand up anyway. A few of the guys in the room had their mouths open as I walked past carrying my lunch stuff. Sometimes you just cant cover them up! LOL" WOW! I would have given anything to be one fo those GUYS!! Seeing her ROCK HARD NIPPLES poke thru that short up above gives me a good idea of what they saw!! Wanna see more?? Get inside and experience the AWESOME-NESS of GRACIE!! EXCLUSIVE to THA ONLY!!! FULL ACCESS HERE
---
---
CASSIDY

-

32JJ C

UP -

21+

YEARS OLD - (

Pictorial

Update)

-

Pick your jaw up off of the floor buddy! WOW!!
YES! CASSIDY is a MILF! One EXTREMELY HUGE BREASTED J CUP MILF! Are you INTERESTED? OH YEAH!

Now with LARGER HD Format! 3500x2625

FAN COMMENTS

"You really bring so much to the BIG BOOB WORLD!!!"

- Travis P, Ohio

FULL ACCESS - MEMBERS ENTRANCE
SO MUCH BOOBAGE!! SO MUCH FRIGGIN BOOBAGE it boggles the mind!! WOW!! Say hello to the BIGGEST and MOST PERFECT DOUBLE J CUP TITS you have ever experienced!! CASSIDY is back and these AWESOME PICS will bring you to your knees!! She did this for a special THA FAN request from JORDAN in MONTREAL CANADA!! "Have CASSIDY shoot up close, lay back on her back with her BOOBS hanging to her sides and them grab them up CLOSE AGAIN!! I CAN'T WAIT!!" Well JORDAN!! This is it!! The shoot you asked for!! Her TITS are all up in your face and everyone's else's as well!! CASSIDY was LAUGHING t5he entire shoot because of all the CRAZY SILLINESS shots that Jordan asked for but WE LISTENED and this is what JORDAN wanted!! So this is what he gets!! We love our THA FANS!! JORDAN!! ENJOY!! I have to admit these host are AMAZING!! GET INSIDE!!! FULL ACCESS HERE
All the models are curious to know what you think!!
Hope you like!
BreastFinder
Email us at (bf 2012 AT topheavyamateurs DOT com)

ADD our update page to your MOBILE DEVICE!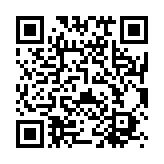 Tap the QR-Code with your finger
or spread the image out
and share this page with your friends!

$$ WEBMASTERS Earn Easy Cash! $$
Copyright © 2001 - topheavyamateurs.com - All rights reserved.
Content is not to be used in any way without express written consent.