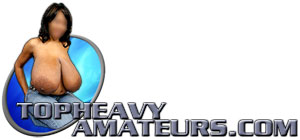 Huge Breasts right off the street!



UPDATE NEWS

Our update page loads fast and
looks great on your mobile device!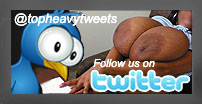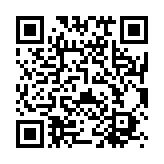 Date: August 20, 2014 - THE LARGEST BIG TITS ON THE CUTEST TEENS THIS WEEK 3 MODEL UPDATE this week starring EMMA her AMAZING CHEST on display, LIZZIE strips down to reveal the most INCREDIBLE STE OF TITS and SHEENA shows of PART 2 of her BREASTS outdoors again!!!!
EMMA

-

34FF C

UP -

21

YEARS OLD - (

Pictorial

Update)

-

Her BREASTS just keep getting BIGGER n BIGGER!!
Each time shoot EMMA we swear her TITS just look BIGGER! Last time she said she was up to almost a G CUP!!

Now with LARGER HD Format! 3500x2625

FAN COMMENTS

"When it comes to BIG BOOBS, THA really sticks out!!"

- Carter H, New Jersey

FULL ACCESS - MEMBERS ENTRANCE
It has to be some type of natural phenomenon!! Each time we get together with EMMA we swear her TITS keep getting BIGGER!! Last time we shot her she said she was busting out of her FF CUP BRAS! "I don't know how much more these bras can take guys! Each time I put them on they seem to rip a little bit! I know they are stretched out because I went to the dept store the other day and tried on a FF CUP bra and it was way to o tight! I even went up a size to a 36 FF and it wasn't big enough in the cup size! I am afraid of them getting any bigger really!!" WOW! What an issue to have! It seems we may be experiencing MORE of EMMA sooner tan expected!! We cant wait o have her come back to shoot even more for us! We love to have her post!!! FULL ACCESS HERE
---
---
LIZZIE

-

32G

-

20

YEARS OLD -

(

Pictorial

Update)

- LIZZIE looks so delicious! Those curves drive you crazy!!




She gets a lot of complements on her natural curves it seems! Small waist and a BIG RACK OF TITS! OH YEAH!

G CUP TITS on a lady this SLIM?? There has to be something in the water in the UK!! Her BREASTS are an ALL NATURAL G CUP and there is no hiding it!! "Each time I walk down the street in a shirt that may be a bit too tight, the fellas are always starring at me!! I really like it but its seems to comes unexpectedly! I know my breasts are BIG but I really don't think about it when I get dressed so much anymore! Ever since I started posting here to THA I am more aware of my BREASTS, but it seems they get lost in the wardrobe on me!! That's ok, I don't hear any complaints!" No complaints here! You go ahead and wear all the tight shirts you want LIZZIE! We will just sit back and watch!!!! FULL ACCESS HERE
---
---
SHEENA -

32G

C

UP -

19

YEARS OLD -

(

Pictorial

Update)

- The BUSTIEST TEEN we have ever FEATURED!!




She looks INCREDIBLE with that set of TITS and now she is starting to realize it! Smiles are coming out! YEAH!!

Now with LARGER HD Picture Format! 3500x2333

FAN COMMENTS

"Sheena is my new all time favorite!!"

- Steve P, Michigan

FULL ACCESS - MEMBERS ENTRANCE
SHEENA is one of the BUSTIEST 19 YEAR OLD we have ever FEATURED on THA! We know we have had out fair share of BUST TEENS, but SHEENA is a WHOPPING G CUP NOW! Her BREASTS just keep growing (for the obvious reason) and now she can no longer fit into her F CUP BRAS! That's a GOOD TING by the way! But for her, SHEENA'S back and neck are beginning to bother her. We showed her a few websites for exercises to help! She says she is making some good progress and her BREASTS are in good shape! VERY good shape indeed! They hang so beautifully! BIG and THICK!! You should see them sway back and forth when she walks up to the set! Jumping jacks are out of the question she constantly reminds us! But that's ok, we will just enjoy the view! SMILE SHEENA! She is smiling a LOT more now days!!! FULL ACCESS HERE
---
---
All the models are curious to know what you think!!
Hope you like!
BreastFinder
Email us at (bf AT topheavyamateurs DOT com)

ADD our update page to your MOBILE DEVICE!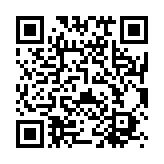 Tap the QR-Code with your finger
or spread the image out
and share this page with your friends!

$$ WEBMASTERS Earn Easy Cash! $$
Copyright © 2001 - topheavyamateurs.com - All rights reserved.
Content is not to be used in any way without express written consent.