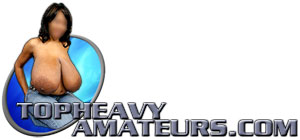 Huge Breasts right off the street!



UPDATE NEWS

Our update page loads fast and
looks great on your mobile device!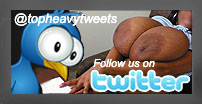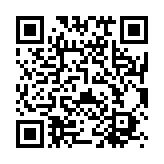 Date: April 16, 2014 - JACKED UP TITS SO BIG YOU WILL DROOL 3 MODEL UPDATE this week starring CASSIDY and her BIG BIG J CUPS TITS covered in lotion, DENISE gets totally topless and shows you what you can wank to LIZZIE blows the doors of BIG TITS and INNOCENCE! Come get some!!!
Cassidy

-

32J C

UP -

21+

YEARS OLD - (

Pictorial

Update)

-

LOTION on her JJ CUPS is AMAZING! Don't miss it!
After a HARD day at work CASSIDY'S skin is dry and she need to lotion up herself!! Let's start with her BOOBS!!

Now with LARGER HD Format! 3500x2625

FAN COMMENTS

"It's never too early for TITS! Anytime is a good time!!"

- Lavert K, Chicago

FULL ACCESS - MEMBERS ENTRANCE
It takes a STRONG WOMAN to stand on her feet all day long in the MEDICAL profession and and do her job! Always walking, checking and ensuring other do their job to the high standards set! After this long day CASSIDY just wants to come home and relax! Take off her constricting clothes and that tight BRA and PANTIES.... throw them on the chair and relax. Today is special. Today she stopped at the local drug store and picked up a new bottle of her favorite lotion. The lotion that scent calms her and sends her to a quiet place. She takes off all her tight clothes exposing her MASSIVE H CUP RACK... one that we all know and love. She wastes no time and grabs the bottle... on goes the lotion. Her BREASTS welcome to touch. Caresses that melt away the days cares. We can still see the tight BRA MARKS on her BREASTS as CASSIDY rubs lotion all across and up and down her body. She loves it... and we love to watch!! You have to come into the members area see this set!! INCREDIBLE!! Get inside!!! FULL ACCESS HERE
---
---
Denise Davies

-

32JJ -

21+

YEARS OLD -

(

Pictorial

Update)

- It's your classroom dream come true! WOW!!




Denise is here to fulfill that fantasy you had as a child! Your teacher's TITS are HUGE! Off comes her shirt!!

Now with LARGER HD Picture Format! 3500x2331

FAN COMMENTS

"Everybody loves HUGE TITS! Everybody!"

- Mark G, New Jersey

FULL ACCESS - MEMBERS ENTRANCE
She stands in front of the class. You see her everyday. Every morning is like another exciting adventure to your eyes as Ms Davies comes in and says the same thing to the entire class that is like a drug on your mind! "Alright class! Let's get settled in so I can get started on you." Her words meaning so many different things. Oh how you wish she would get started on you with her body! She smiles at the class... at you... and all the while her obvious features stay slightly hidden from view. Making you guess exactly what she looks like unclothed. The shirt just a bit too baggy. The skirt just a bit too long to hide her ass. Those TITS! Nothing can hide those TITS! It doesn't matter what short coat or blouse she wears. Her CHEST is so BIG and IMMENSE that the mountains of flesh that hide just beneath are always visible. But what if... what if one day she came to class and forgot. Forgot to cover something up! Oh what a dream that would be... what if she took off that shirt or blouse! Well... no here's you chance! Ms Davies shirt is coming off and you have a ticket to the front row. Get inside to see if all! MASSIVE RACK of BREASTS!!!! FULL ACCESS HERE
---
---
Lizzie

- 32FF

C

UP -

19

YEARS OLD -

(

Pictorial

Update)

- She looks so INNOCENT in this shoot! Super BUSTY!




Take off the top and the THA FANS go CRAZY!! This shoot definitely shows off her MASSIVE CHEST! LOVE IT!

Now with LARGER HD Picture Format! 3500x2333

FAN COMMENTS

"Lizzie is the sexiest girl ever!!"

- Chad G, Idaho

FULL ACCESS - MEMBERS ENTRANCE
When this young lady stops and lets you know she is looking at you... you know that you are being sought after. LIZZIE has a very coy and slightly innocent look about her face... she can make you feel all kinds of different ways with just a glance. But this week, it all about her and the INNOCENCE she exudes. Her innocent looks.... her innocent touch... those INCREDIBLE TITS that pop out of her shirt and the way she looks up at you as if to say "OOPS" but she really meant to pop them out anyway. She knows you want to see.. want to look... want to feel... and she wants you to!! Get ready for the second half of the most erotic set from LIZZIE that we have ever posted. She is back in a big way! A way that only the TRUE THA FANS can appreciate. This week its all about LIZZIE and her G CUP RACK! That's right... we said G CUP! BIG BIG TITS on this thin slim body. Come and get it!! It wont be here forever!! FULL ACCESS HERE
---
---
All the models are curious to know what you think!!
Hope you like!
BreastFinder
Email us at (bf AT topheavyamateurs DOT com)

ADD our update page to your MOBILE DEVICE!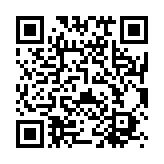 Tap the QR-Code with your finger
or spread the image out
and share this page with your friends!

$$ WEBMASTERS Earn Easy Cash! $$
Copyright © 2001 - topheavyamateurs.com - All rights reserved.
Content is not to be used in any way without express written consent.