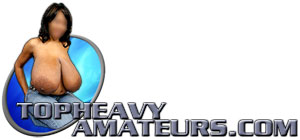 Huge Breasts right off the street!



UPDATE NEWS

Our update page loads fast and
looks great on your mobile device!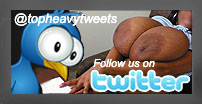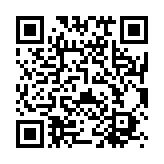 Date: November 26, 2014 - THE ONLY PLACE FOR EXCLUSIVE BUSTY TEENS WITH MASSIVE TITS 3 MODEL UPDATE this week showcasing CONTESSA and her G CUP WONDERS, ANNIE is back with PART 2 of her costume set and JULIE LYNN is all alone in the bedroom with her F CUP TITS!!
CONTESSA

-

34G C

UP -

21+

YEARS OLD - (

Pictorial

Update)

-

The BEST TITS are the ONES you can see!!
You can see CONTESSA'S NIPPLES right thru this tan top!! She knows it and wears it publicly to drive you NUTS!

Now with LARGER HD Format! 3500x2625

FAN COMMENTS

"Can we go shopping with the THA MODELS this next year?!!"

- Clark F, Washington State

FULL ACCESS - MEMBERS ENTRANCE
Look closely and you can see the SHEER-NESS of the TAN Top that CONTESSA is wearing this week!! That top (she says) has been worn almost everywhere she has gone in the city! "I love this top and when I am in a hurry, I can easily throw on my jeans and shoes and pull the top over my head and I am out the door!! I even went one time to a job interview in this top!! I forgot that the top was so see-thru and when I approached the guy for the position, he practically jumped up out of his chair to shake my hand and welcome me to the interview! I didn't really think anything about it at the time, but when I got home I noticed my top in the mirror by the door! i was laughing so hard I almost fell over!! Needless to say.... I DID get the job!1 But I didn't work there very long!" Oh well! Cant win them all but she had a fn time trying!! Come see the shirt that won over the heart of the interview guy!! Her MASSIVE G CUP TITS look AMAZING in it!! WOW!! FULL ACCESS HERE
---
---
ANNIE

-

34FF

-

21+

YEARS OLD -

(

Pictorial

Update)

- PART 2 of ANNIE'S COSTUME! No cover to those TITS!!




ANNIE has so many THA FANS it would FILL A CRUISE SHIP and then some!! BIG BIG TITS for you to ENJOY!!

Now with LARGER HD Picture Format! 3500x2331

FAN COMMENTS

"My favorites are ALL the THA models!"

- Neil J, Cambridge OHIO

FULL ACCESS - MEMBERS ENTRANCE
ANNIE is back this week with PART 2 to her HALLOWEEN set that we almost forgot to post!! The THA FANS emailed us and told her how much they enjoyed the BELL SET and wanted to see much more of ANNIE! Well, we always listen to the THA FANS and this week we were fortunate enough to have that slot open for ANNIE and her WINGS!! Those TITS don't stay covered up very long in this outfit! But then again... who would want them covered up! Let those HUMUNGOUS FF CUPS OUT for the whole world to see! And now you can see them too! Get inside!! She is all smiles in this set!! LOVE IT!!! FULL ACCESS HERE
---
---
JULIE LYNN -

32FF

C

UP -

18

YEARS OLD -

(

Pictorial

Update)

- BUSTY TEEN with a HUGE CHEST!!!




She is only 18 YEAR SOLD and she loves showing off those DOUBLE F CUPS! Now that will make you STARE!!

Now with LARGER HD Picture Format! 3500x2333

FAN COMMENTS

"Keep posting! We love it!!"

- Charles G, Manchester UK

FULL ACCESS - MEMBERS ENTRANCE
OH WOW! There is nothing better than coming across a SUPER YOUNG and BUSTY TEEN like JULIE LYNN! Those BIG BREASTS are primed and ready for some more future growth and we get to witness all the the size changes upfront and personal!! Her BRAS are already at the F CUP stage and they are continuing to grow!! "I am slowly working my way out of my F CUP BRA as of last week! I am now looking around online for some more BRAS that will take me up to a BIGGER F CUP or to a DOUBLE F CUP. The funny thing is that my waist and chest isn't getting any bigger! Just my cup size!" WOW! Did you hear that?? And we all here get to witness this in person!! Get your boarding passes ready folks!! These TITS are BIG and they are getting BIGGER!! Get inside for all the best shots of JULIE LYNN and her GORGEOUS CHEST!!! FULL ACCESS HERE
---
---
All the models are curious to know what you think!!
Hope you like!
BreastFinder
Email us at (bf AT topheavyamateurs DOT com)

ADD our update page to your MOBILE DEVICE!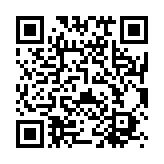 Tap the QR-Code with your finger
or spread the image out
and share this page with your friends!

$$ WEBMASTERS Earn Easy Cash! $$
Copyright © 2001 - topheavyamateurs.com - All rights reserved.
Content is not to be used in any way without express written consent.