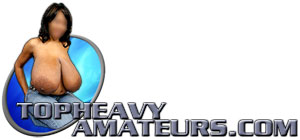 Huge Breasts right off the street!



UPDATE NEWS

Our update page loads fast and
looks great on your mobile device!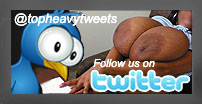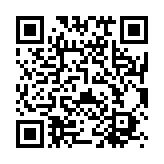 Date: July 23, 2014 - LARGE BREASTED YOUNG TEENS WITH BIGGER TITS THAN YOUR HEAD 3 MODEL UPDATE this week starring RACHEL and those AMAZING G CUP TITS in your face with a BRAND NEW SET, EVA is back with PART 2 of her comfy chair and SPICE is super appreciated for you!!
Rachel

-

34G C

UP -

21+

YEARS OLD - (

Pictorial

Update)

-

A UK BOMBSHELL MILF! You know you want her!
RACHEL has got some seriously BIG BREASTS and she knows exactly how to please you! Using her BIG TITS!!

Now with LARGER HD Format! 3500x2625

FAN COMMENTS

"All the models aren't skinny and busty either! I like my women to have a little something to hold on to! WOW!"

- Tony W, New Haven CT

FULL ACCESS - MEMBERS ENTRANCE
Oh how her BREASTS lay there so MASSIVE! SO HUGE!! Her TITS just dominate the pictures as you stare longing for just one touch! Just one feel!! Just one chance to take your eager tongue and run it up and down and all over the nipples!! Make them super hard with your tongue and listen to her moan with pleasure! Make her remember every moment and every stroke of your tongue on her TITS!! Shove them in your waiting mouth! Grab one of them with BOTH hands and squeeze it hard until she gasps and she knows you are serious!! This is what you want! This is what RACHEL WANTS!! Come get her! It's just a click away!! Just click that link and get inside to one of the HOTTEST UK BOMBSHELL MILFs around!! Super BIG TITS!!! FULL ACCESS HERE
---
---
Eva

-

32FF -

19

YEARS OLD -

(

Pictorial

Update)

- PART 2 of her chair series! She's not holding back! OH YEAH!




AMAZING shoot with EVA and the ANGLES we shot her TITS will AMAZE YOU! We can't believe how BIG she is!

Now with LARGER HD Picture Format! 3500x2331

FAN COMMENTS

"So sexy and provocative! Not just big tits! I like that about THA!"

- Charles T, Memphis TN

FULL ACCESS - MEMBERS ENTRANCE
Perfect in every way!! When you look at EVA you cant help but notice her MOUNTAINOUS BREASTS just stretching that top out for no one else to use!! She cannot give away her old shirts because they are all stretched out from her FF CUP TITS!! When she wears a BRA in public, she cannot get away from the stares! In a local bread shop in her home town she is known for her HUGE TITS!! And she doesn't disappoint! Every Monday morning, bright and early at 6am, she shows up to the bread shop for her weekly purchase. All the men are there. They arrived well beforehand. She gives them a few minutes to all get settled before she arrives and opens the door. Its a bit chilly, so her open jacket billows up as she turns around from closing the establishments door. Her shirt heaving with TITS as BIG as your HEAD. NO BRA. She never wears a BAR to the bake shop. That would disappoint the local men who look forward to her weekly visit. Her NIPPLES rock hard from the chilly air! She stuffs her hands into the coat pockets which gives her the perfect opportunity to throw back her shoulders and the obvious happens... her chest sticks out! WAYYYY OUT!! Her BREASTS dominate the bake shop and the store owner smiles at her! "Good morning" she says. How long can the owner keep her in the shop this week. Wages have been set by the local men. It's a good morning indeed!! FULL ACCESS HERE
---
---
Spice -

32FF

C

UP -

21

YEARS OLD -

(

Pictorial

Update)

- We all need some BIG TEEN TITS like this in our lives!




We spent WAY too long shooting these pics of SPICE!! We just couldn't stop GAWKING at her GORGEOUS TITS!

Now with LARGER HD Picture Format! 3500x2333

FAN COMMENTS

"The teen girls you have on the site are amazing! No where else!!"

- Morgan F, Canada

FULL ACCESS - MEMBERS ENTRANCE
SPICE is more than just another pretty face with a GORGEOUS SET of TITS!! She is a up and coming lady with great expectations of her life and wants to make something of herself! We spoke to her recently and she reiterated how she plans on making the most of life and we gave her our best as always! Her Post this week shows off her most gracious asset that seems to FILL each and every photo we shot of her!! Her BREASTS are always the topic of conversation and she knows it. We took our time shooting her pics! It seems we let the time run over quite a bit as we kept snapping picture after picture after picture of her INCREDIBLE smile and her MONSTEROUS BOOBS!! Before we knew it the shoot was gone over an hour just fro this one set!!! Like we said! We cannot get enough of SPICE! She is more than ADDICTING!! Over 80+ pics posted this week of SPICE!! We hope you enjoy these as much as we do!! E!!!! FULL ACCESS HERE
---
---
All the models are curious to know what you think!!
Hope you like!
BreastFinder
Email us at (bf AT topheavyamateurs DOT com)

ADD our update page to your MOBILE DEVICE!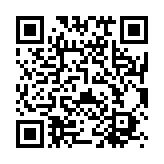 Tap the QR-Code with your finger
or spread the image out
and share this page with your friends!

$$ WEBMASTERS Earn Easy Cash! $$
Copyright © 2001 - topheavyamateurs.com - All rights reserved.
Content is not to be used in any way without express written consent.