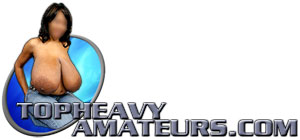 Huge Breasts right off the street!



UPDATE NEWS

Our update page loads fast and
looks great on your mobile device!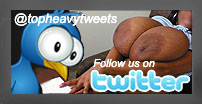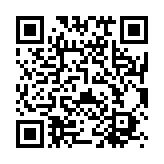 Date: November 25, 2015 - AMAZING TEENS WITH THE BIGGEST AND PERKIEST TITS 4 MODEL UPDATE this week showcasing KRIS and that super SLIM STACKED BODY, DENISE Oils up her J CUPS, EMMA shoots for the Holidays and CONTESSA reveals a BIG SECRET! You don't wanna miss!
KRIS -

32FF

C

UP -

23

YEARS OLD -

(

Pictorial

Update)

- SLIM as ever and STACKED like CRAZY!! Love them!!




Not all girls can be this SLIM and still pack on a F CUP CHEST! They are as BIG as her HEAD! AMAZING!!!

Now with LARGER HD Picture Format! 3500x2333

FAN COMMENTS

"No way I am ever leaving! I'm here to stay for good!"

- Kurtis L, Long Island NY

FULL ACCESS - MEMBERS ENTRANCE
Not all girls can pull off a very SLIM and stacked physique as KRIS can! She seems to get thinner and her TITS seem to stay just as BIG as her head! AMAZING!! We haven't seen anything like this before! Usually if a THA MODEL looses weight her chest will shrink a bit according to how much she looses and then go down a cup size and a Chest size or two. Not with KRIS! She works out all the time and her chest is still a BEAUTIFUL FF CUP and we are loving it!! "I have slowed down a bit, but I do run 2-3 miles per day and I try and eat right! When I run I just wear 2 workout bras and wrangle in my breasts so they don't bounce so much! I don't want to have sagging breasts when I am older from all the running." We totally get that KRIS! Meanwhile, her CHEST is BIG and THICK and READY for you to sink your teeth into! You gotta love it all! GET INSIDE!!! FULL ACCESS HERE
---
---
DENISE

-

34JJ C

UP -

21+

YEARS OLD - (

Pictorial

Update)

-

OUR FAVORITE WAY to watch some BIG TITS!!
Cover DENISE'S BOOBS in WARM OIL and watch the THA FANS start to cling to the windows like flies! WOW!!

Now with LARGER HD Format! 3500x2625

FAN COMMENTS

"So much more than just a BIG TIT site! You have it all!!"

- Bruce T, OHIO

FULL ACCESS - MEMBERS ENTRANCE
WOW! Just ABSOLUTE WOW!! Look at the size of her CHEST! DENISE never fails to boggle the mind when she posts pics here at THA!! We cannot contain the amount of emails we receive based on just her posts alone! Each time its like opening the doors to the BIGGEST CANDY STORE on the planet and everyone gets so much more than they can handle!! These BREASTS have been clear across the globe and then some! This week we wrap up a MUCH NEEDED set from DENISE when she stops and OILS up her chest for the THA FANS to round out the end of the year!! It's been an amazing 2014 and we can't wait to see what DENISE has in store for us in 2015!! Happy New Year! Indeed! FULL ACCESS HERE
---
---
EMMA

-

34G C

UP -

21

YEARS OLD - (

Pictorial

Update)

-

Merry Christmas from EMMA and bright smiles to all!
This season EMMA shows us a brand new side of herself and her NEW G CUP TITS!! It doesn't get any better!!

Now with LARGER HD Format! 3500x2625

FAN COMMENTS

"The Holidays have some of the best shoots on THA!!"

- Chad G, New Braunfels TX

FULL ACCESS - MEMBERS ENTRANCE
This is the MERRY CHRISTMAS shoot that we ALL have been dying to see!! EMMA'S CHEST is grown so BIG now that we have had to have her officially measured and the results are AMAZING! Since EMMA wasn't fitting into her BRAS anymore, we had her measured and as of right now, she is moving up to the G CUP category! That is correct! EMMA is snow a G CUP and it boggles the mind! This saucy little tart who we all love and adore who is STILL SHY by any stretch when she posts pics here at THA - Is now a G CUP GODDESS!! Truly a BIG CHRISTMAS PRESENT for all the THA FANS!! BIG THICK NIPPLES and her chest is so MIND-BOGGLINGLY BIG! You have to see this set! PART 2 to the skirt series! And MORE - MUCH MORE to come! OH YEAH!! FULL ACCESS HERE
---
---
CONTESSA

-

34G

-

21

YEARS OLD -

(

Pictorial

Update)

- So much fun in this shoot! CONTESSA goes WILD!!!




It's a simple shoot on the balcony of the hotel room but WOW! We see a side of CONTESSA that we begged for!!

Now with LARGER HD Picture Format! 3500x2331

FAN COMMENTS

"No hype! No Bull! This is the right way to show TITS!!!"

- Jerrod G, Maine

FULL ACCESS - MEMBERS ENTRANCE
CONTESSA goes absolutely NUTS in this NEW SHOOT! She is all about her shirt and opening it up for all the THA FANS to see!! But it's her SMILES and ATTITUDE that shine this week! A simple shoot shot on the balcony of a local hotel with the beautiful cityscape as the back drop and her MASSIVE G CUP TITS as the forefront!! It all makes sense!! CHRISTMAS time in BRAZIL this time of year is a WARM and wonderful place to be! All the snowbirds have headed south to enjoy the warmer weather! But that doesn't stop CONTESSA from celebrating and showing off her IMMENSE amounts of CLEAVAGE! You like G CUP TITS and MILE LONG CLEAVAGE SHOTS?? then get inside and this week you will see that and so much more!! CONTESSA'S RACK is a sight to behold! WOW!!! FULL ACCESS HERE
---
All the models are curious to know what you think!!
Hope you like!
BreastFinder
Email us at (bf 2012 AT topheavyamateurs DOT com)

ADD our update page to your MOBILE DEVICE!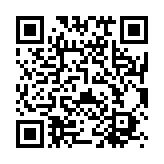 Tap the QR-Code with your finger
or spread the image out
and share this page with your friends!

$$ WEBMASTERS Earn Easy Cash! $$
Copyright © 2001 - topheavyamateurs.com - All rights reserved.
Content is not to be used in any way without express written consent.