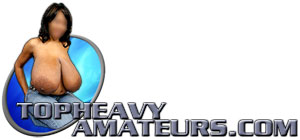 Huge Breasts right off the street!



UPDATE NEWS

Our update page loads fast and
looks great on your mobile device!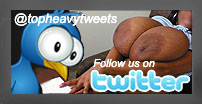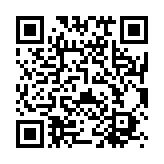 Date: July 1, 2015 - HUGE TITS IN YOUR FACE AND YOU WILL LOVE THEM 4 MODEL UPDATE this week showcasing CASSIDY and those GORGEOUS JJ CUPS, ANNIE is back with another outdoor shoot, ANGELICA poses just for the THA FANS and SUGAR shows off her new outfit!!
CASSIDY

-

34JJ C

UP -

21+

YEARS OLD - (

Pictorial

Update)

-

Her BOOBS are LARGER THAN YOUR HEAD!!
This week we show you a REAL PAIR OF TITS!! CASSIDY has her butt on the couch and the shirt comes OFF!!

Now with LARGER HD Format! 3500x2625

FAN COMMENTS

"Can you please post more of CASSIDY! She is AMAZING!!!"

- Chris Y, Indiana

FULL ACCESS - MEMBERS ENTRANCE
Welcome to JULY and we couldn't have started the month off any better!! CASSIDY is back with a BRAND NEW SET that showcases her AMAZING JJ CUP RACK!! These TITS are SUPER SPECTACULAR!! BIGGER THAN BIG!! She opens up that shirt and the BOOBS are ROCK SOLID! No sagging here! We cannot believe it when she stops and smiles and pulls down that t-shirt with one finger! Her CLEAVAGE is a MILE LONG and those BOOBS!! WOW! She lays back on the that couch and we say just let your chest fall to the sides and her TITS just stay there! HUGE and THICK!! NIPPLES poking straight up towards the ceiling!! Get inside for the BEST CHEST on the WEB!! HANDS DOWN!! OR UP!! FULL ACCESS HERE
---
---
ANNIE

-

34G

-

21+

YEARS OLD -

(

Pictorial

Update)

- ANNIE cannot be stopped and she doesn't want to stop!!




Those G CUP TITS are never gonna stop with her INCREDIBLE ATTITUDE! TINY Lady with a HUGE RACK!!!

Now with LARGER HD Picture Format! 3500x2331

FAN COMMENTS

"All the TITS are all Natural and ALL Real! It's so Mind-Blowing!"

- Benjamin G, Long Island NY

FULL ACCESS - MEMBERS ENTRANCE
Speaking of G CUP TITS, get a load of ANNIE this week! She is full on with another THA FAN request! CLARK P from New Hampshire emailed us with a special request! "I'd really like to see my favorite model ANNIE in more outdoor settings! Her amazing tits just glisten with the sunlight in that last shoot you posted and I need to see more! Me and the gang here in NH love ANNIE and those BOOBS! Ask her to email us and we'll be more than happy to host a huge nite out for her! Thanks for a great site and keep going!" WOW! Thanks guys! We appreciate the comments and we will keep on keeping on! Here is your outdoor shoot special from ANNIE! She is all about the BOOBS for sure!!! FULL ACCESS HERE
---
---
ANGELICA -

32FF

C

UP -

23

YEARS OLD -

(

Pictorial

Update)

- She is so TINY but her TITS are so HUGE!!!




She loves to show off her RACK and we all love to site and STARE! This week she is fully topless OUTDOORS!!

Now with LARGER HD Picture Format! 3500x2331

FAN COMMENTS

"The only website for BOOBS that I belong to these days!!"

- Maynard H, UK

FULL ACCESS - MEMBERS ENTRANCE
The BOOBAGE just keeps on coming this week with a HUGE 4 MODEL UPDATE! We keep things rolling with ANGELICA and a SUPER SPECIAL THA FAN REQUEST!! CHRIS M from Texas emailed us and asked if he could see his favorite model ANGELICA and have her show off but yet be a little bashful with her TITS!! "I know this may sound a bit odd for a request but can you do a shoot with ANGELICA or LUCY and have them act a bit SHY? Kinda of like they want to show off their boobs to the camera and yet they are kind shy and teasing about it? I know its odd but it would really turn me on and a few of my friends as well! Thanks!!" Well CHRIS, here is your special THA FAN request shoot! This week ANGELICA is a bit shy about showing you her FF CUPS thru that tight top she is wearing. The NIPPLES are obvious, but she takes it one step further! Get inside and see what we mean!!!! FULL ACCESS HERE
---
---
SUGAR

-

34FF C

UP -

20

YEARS OLD - (

Pictorial

Update)

-

We don't have enough strength against her TITS!!
She has overwhelmed us again! SUGAR is so SWEET and those TITS and that SEXY SMILE! Girl Next Door!!

Now with LARGER HD Format! 3500x2625

FAN COMMENTS

"I Love the Site! Lucy is my new LOVE!!"

- Mitch T, Gladstone

FULL ACCESS - MEMBERS ENTRANCE
The fourth and final model we have for all the THA FANS this week is the very lovely and superiorly STACKED SUGAR!! She is still at it with her squeezing those F CUP BOOBS! She loves to squeeze them for the camera and then smile as if it was all normal! Looking at her and seeing those ROCK HARD NIPPLES and her ROUND FIRM ASS she is anything but normal! She is PHENOMENAL! This week she is in a VERY SEXY lingerie outfit sent in to us from QUINN in Arizona! "I thought if you forwarded this to SUGAR she would be able to show off not only her boobs but that butt she has as well!" Thanks so much! QUINN! I love it and I will wear it for you!!" Said SUGAR! This month is starting off to be one INCREDIBLE month! OH YEAH!!! FULL ACCESS HERE
All the models are curious to know what you think!!
Hope you like!
BreastFinder
Email us at (bf 2012 AT topheavyamateurs DOT com)

ADD our update page to your MOBILE DEVICE!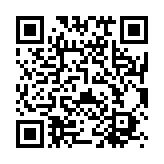 Tap the QR-Code with your finger
or spread the image out
and share this page with your friends!

$$ WEBMASTERS Earn Easy Cash! $$
Copyright © 2001 - topheavyamateurs.com - All rights reserved.
Content is not to be used in any way without express written consent.