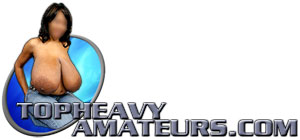 Huge Breasts right off the street!



UPDATE NEWS

Our update page loads fast and
looks great on your mobile device!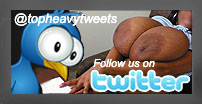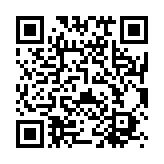 Date: September 17, 2014 - TEEN THAT LOVE TO SHOW OFF THEIR BIG TITS 3 MODEL UPDATE this week starring EMMA and a PART 2 to her BIG BATH TEASE set that will make your jaw drop, JASMIN grabs that dildo and shows everyone how she works a dick and DENISE is showing off JAPAN style!!
EMMA

-

34FF C

UP -

20

YEARS OLD - (

Pictorial

Update)

-

These TEEN TITS are AMAZING to say the LEAST!!
HUGE THICK TEENAGE BOOBS and she loves to shove them in your face!! Just sit back and open your mouth!!!

Now with LARGER HD Format! 3500x2625

FAN COMMENTS

"So MUCH BOOBAGE it makes my eyes water from staring!!"

- Carl H, Maine

FULL ACCESS - MEMBERS ENTRANCE
These thick TITS are some of the best on the THA SITE! When EMMA posts new pics on THA it seems like the THA FANS go absolutely crazy! So this week we are going to post EMMA with her washing her TITS are covering them with soap just for the THA FANS!! Her rock hard nipples are something to behold! BIG and HARD!! The only thing that could make this post go any crazier would be to have a THA FAN standing next to her and grabbing her CHEST!! Would you like to do that?? If given the chance would you take on that challenge?? Email us here at the site and let us know what you would do!!! FULL ACCESS HERE
---
---
JASMIN

-

36FF

-

19

YEARS OLD -

(

Pictorial

Update)

- THICK TITS are all over the place this week! WOW!!




Not only are the models STACKED and BUSTY this week but the TITS are SUPER THICK! Mouth-watering!!

Now with LARGER HD Picture Format! 3500x2331

FAN COMMENTS

"BIG Nipples are such a turn on!!"

- Cheryl K, Oak Park CA

FULL ACCESS - MEMBERS ENTRANCE
Take a GOOD LONG LOOK at the TITS on JASMIN this week! Those THICK BOOBS are out of this world!! She loves to walk around the store window shopping she says wearing that red sports top and no bra showing off her HARD NIPPLES!! She jumps up and down on the trampoline at the sports shop and all the guys from the shoe department were standing on the end of the isle and pointing and making comments as JASMIN jumped up and down with her BIG FF CUP TITS shaking and bouncing up and down!! Now I bet that was a sight to see!! This week we have her laying back with a BIG COCK in between her TITS!! A little TF for the THA FANS!! If you wanna see more, then GET INSIDE!! You will love this set!!! FULL ACCESS HERE
---
---
DENISE DAVIES -

32JJ

C

UP -

21+

YEARS OLD -

(

Pictorial

Update)

- DENISE is sporting a special BED SHEET!




She loves anything from JAPAN and this week she shows off her latest craze! OH! And her COLOSSAL TITS!!

Now with LARGER HD Picture Format! 3500x2333

FAN COMMENTS

"Make DENISE or CHERON an offer for me please!!"

- Shawn P, Arkansas

FULL ACCESS - MEMBERS ENTRANCE
DENISE has some of the BIGGEST and most COLOSSAL TITS on the planet!! When these JJ CUP TITS come out of the shirt the eyes all pop open and DENISE starts SMILING!! This week we have DENISE pull those GIGANTIC TITS out of that BRA (J CUP) and begin kneading them and squeezing them just like you wanna see her do it!! The sheer magnitude of DENISE'S TITS is almost impossible to comprehend!! When you stand next to her for the first time... you will understand!! Don't wait! Get inside now!! you don't wanna miss this BRAND NEW SET!!!! FULL ACCESS HERE
---
---
All the models are curious to know what you think!!
Hope you like!
BreastFinder
Email us at (bf AT topheavyamateurs DOT com)

ADD our update page to your MOBILE DEVICE!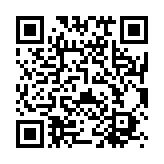 Tap the QR-Code with your finger
or spread the image out
and share this page with your friends!

$$ WEBMASTERS Earn Easy Cash! $$
Copyright © 2001 - topheavyamateurs.com - All rights reserved.
Content is not to be used in any way without express written consent.