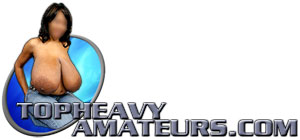 Huge Breasts right off the street!



UPDATE NEWS

Our update page loads fast and
looks great on your mobile device!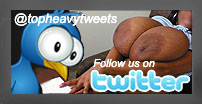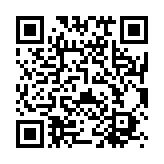 Date: October 29, 2014 - HALLOWEEN TEENS WITH HUGE TITS IN YOUR FACE 3 MODEL UPDATE this week showcasing DENISE DAVIES and a SET of JUGGS that will bring you to your knees, ANNIE gets all HALLOWEEN and this week MARINA shows off a CLUBBING outfit that is filled with HUGE TITS!!!
DENISE DAVIES

-

32JJ C

UP -

21+

YEARS OLD - (

Pictorial

Update)

-

Make no mistake! Her TITS are JJ CUPS!!
Each time we get a set from DENISE DAVIES we have to just sit and STARE! Her CHEST is SO FRIGGIN BIG!!

Now with LARGER HD Format! 3500x2625

FAN COMMENTS

"Get all the BOOBS you can!!"

- Chuck O, New Hampshire

FULL ACCESS - MEMBERS ENTRANCE
That being said, DENISE DAVIES is back again this week with a set that will surely do more than just TURN HEADS! These TITS are SO FRIGGIN BIG that you will just stop in your tracks... and STARE!! I mean.. if you ran into DENISE in the market, the bank.. or heck even in WAL-MART.. how would you react?? You know her TITS are 1.5 times the size of her head.. and her SLIM and SLENDER body just doesn't even look like her shoulders could support a RACK O TITS like that!! So how would you take her all in?? Would you follow her down the baking isle?? Just grab a sack of sugar with one hand and stand in the middle of the isle while your eyes get a FULL 3 COURSE MEAL just by themselves?? We know you would!! Her TITS would shake ever so slightly to the left and right as she walked slowly down the isle.. looking for that one spice in the rack. She bends over to look at something on the lower shelf and of course... she doesn't bend her knees.. her MASSIVE BREASTS just LEAN FORWARD and practically fall out of her low cut BRA-LESS SHIRT as she ganders at the spices... her MASSIVE TITS swaying.. back and forth.... back and forth... back and forth... its almost too much to bear!! You have to see those TITS with that shirt off!! So NOW you can!! Just get inside!! BIG NIPPLES and AREOLAS to make your mouth water!! Get inside today and GET SOME!!! FULL ACCESS HERE
---
---
ANNIE

-

32FF

-

21+

YEARS OLD -

(

Pictorial

Update)

- CHICA has the BIG TITS for all the THA FANS this week!!




Take a lady who is no more than 5 feet and add a set of DOUBLE F CUPS TITS and you have a GODDESS!!!

Now with LARGER HD Picture Format! 3500x2331

FAN COMMENTS

"Brilliant site!! Love the delivery!"

- Kevin P, Los Angeles

FULL ACCESS - MEMBERS ENTRANCE
We just cannot say enough how much we appreciate the THA FANS out here! We know why we do this each and every week for all the THA FANS! But when they take a moment to email us... and a LOT of them do.. we take in that appreciation and let them know (and the models as well) how much we all appreciate them and what they do for the site. This site is built around dedicated THA FANS and the beautiful models that make up the inner pages! We love what we do and when the THA FANS let us know we are headed in the right direction... everybody wins! This week Kevin P from LA emailed us and let us know how much he enjoys ANNIE and the other THA MODELS!! "I have been frequenting your site for about 2 years now and have never once shared an email or let you know ho much I appreciate your contributions. I don't really know who I am writing this email to.. be it the THA MODELS themselves or the guy in charge. LOL But never the less.. thank you!! Thanks for a great site!" You are most welcome Kevin! And now.. back to the TITS!! FULL ACCESS HERE
---
---
MARINA -

32FF

C

UP -

23

YEARS OLD -

(

Pictorial

Update)

- So YOUNG and SO FRIGGIN STACKED! WOW!!




Will you just take a moment and stop clicking! Stop clicking and LOOK at the RACK on MARINA! See! I told you!!!

Now with LARGER HD Picture Format! 3500x2333

FAN COMMENTS

"So much fun and love the write-ups for each model each week!"

- Dick J, Florida

FULL ACCESS - MEMBERS ENTRANCE
When the magic happens... it happens! And that is what happened when we got a FULL ON VIEW of MARINA last year when she applied to be a THA MODEL! Besides being a HUGE BREASTED LATIN BABE, one of the first things that stood out as well was her calm sensibility in her face. She doesn't smile much.. and we know that. We have asked her to and she does every now and again.. but she shows so much more emotion in her face that is required by the smiles. She is having a great time, because she reminds us constantly how much she enjoys shooting! But her calm demeanor is the premise here. She is a lady that knows you are staring at her wonderful curves and MASSIVE CHEST. And she wants you to! It's in her face! She is calm and super BUSTY! We love having her here! MAN those are BIG! Wanna see more?? Get inside!!!! FULL ACCESS HERE
---
---
All the models are curious to know what you think!!
Hope you like!
BreastFinder
Email us at (bf AT topheavyamateurs DOT com)

ADD our update page to your MOBILE DEVICE!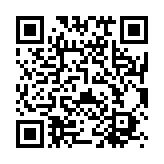 Tap the QR-Code with your finger
or spread the image out
and share this page with your friends!

$$ WEBMASTERS Earn Easy Cash! $$
Copyright © 2001 - topheavyamateurs.com - All rights reserved.
Content is not to be used in any way without express written consent.