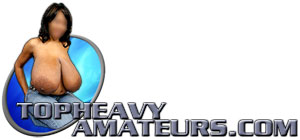 Huge Breasts right off the street!



UPDATE NEWS

Our update page loads fast and
looks great on your mobile device!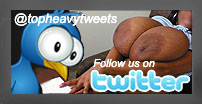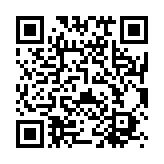 Date: October 22, 2014 - TEENS WITH THE BIGGEST TITS ARE ALL OVER THE PLACE 3 MODEL UPDATE this week showcasing RACHEL with her MASSIVE G CUP MELONS, BROOKE is back on deck with another JAW DROPPING set and LORI comes back to us with her FF CUPS outdoors!!!!
RACHEL

-

34GG C

UP -

21+

YEARS OLD - (

Pictorial

Update)

-

MASSIVE BREASTS on this UK BABE! WOW!!
It seems RACHEL can't go anywhere without being recognized for her INCREDIBLE CHEST!! SO VERY NICE!!

Now with LARGER HD Format! 3500x2625

FAN COMMENTS

"I took a good long look at THA before joining and I was not disappointed!!"

- Thomas H, Portland OR

FULL ACCESS - MEMBERS ENTRANCE
This week its all about RACHEL and that INCREDIBLE SET OF TITS that she has! It's seems that RACHEL can't go anywhere without being recognized for her MAMMOTH MAMMARIES! "This is no joke!" She starts out by saying to us... "I was in the Laundromat doing the obvious about a month ago. It was late and I had just gotten done with some other running around and stopped by to finish up some laundry before heading home. I was sitting there on my phone and this guy and girl walk up to me and said "Excuse me! I know this might seem weird but you aren't famous on the Internet.. are you? I kind of looked at them and thought they were nuts but I said I do model on occasion. The girl chimed in with "I knew it!" "You are Rachel right?" I stammered knowing full well what she meant but didn't really want to lead her on in the middle of a crowded Laundromat!" I slowly said... Yesssss. They were both ecstatic for what seemed like 5 min!" We have to get a pic with you please!! We took the pic and they both went on and on about Topheavy and the website and how much they are fans and how much they enjoyed my modeling for the site! Asking me if I had met the owners and such. It seems even in the uptown neighborhood, I cannot get away from the fact that my BREASTS have brought me success!" WOW! Now that is a cools story to share! What would you do if you met RACHEL face to face? Besides gawk and her MASSIVE TITS!! Enjoy this week's posing!! We love her and she knows it! Thanks so much RACHEL! We appreciate you!! FULL ACCESS HERE
---
---
BROOKE LITTLE

-

32FF

-

19

YEARS OLD -

(

Pictorial

Update)

- COMPLETELY NAKED? OH YEAH BABY!!




This is something that we ALL have been trying to for some time now! Get BROOKE LITTLE completely naked!!!

Now with LARGER HD Picture Format! 3500x2331

FAN COMMENTS

"THA is just about the TITS, it's about the models and the way you present them!!!"

- Michael K, Maine

FULL ACCESS - MEMBERS ENTRANCE
When you have a shy model who doesn't want to "bare all" in front of the lens...it just makes it all that more interesting and more of a challenge in order to get her to do so!! Enter BROOKE LITTLE! She is full on about showing off her CHEST and smiling for the camera! But when it comes to taking off the panties and showing a bit "more", the hesitation starts to set in and we notice that shy girl start to come out the more we ask... but this week! It's a different story!! This week, we get BROOKE out of those TIGHT little panties and ask her to show off a little more than she is used to!! Get ready! It's not all the way yet... but we are getting so much CLOSER!! You will drool at this set for sure!! Come on inside and get a big EYE-FULL! WOW!!! FULL ACCESS HERE
---
---
LORI -

34FF

C

UP -

19

YEARS OLD -

(

Pictorial

Update)

- LORI'S last ditch sunshine shoot before the cold hits!!




We got BIG BREASTED LORI outdoors before the cold snap hits and it was worth it!! Her CHEST IS HUGE!!!

Now with LARGER HD Picture Format! 3500x2333

FAN COMMENTS

"All year long, Spring Summer Winter and Fall! THA has it all!"

- Joseph L, Florida

FULL ACCESS - MEMBERS ENTRANCE
OH BABY!! These TITS haven't been drooled over in quite some time!! LORI is back with a BRAND NEW UPDATE that is sure to make everyone stand up and cheer! Her BREAST are as BIG as her HEAD and she is not shy about showing off for the camera at ALL! The panties come off! The TITS come out and the smiles are plentiful!! LORI is a model that started with us quiet awhile back and this week she's out to claim the TITLE of BEST GIRL NEXT DOOR!! She has that look and that look is going to attract a LOT of THA FANS!! SUPER BIG TITS and they hang just right!! Come on in and get your fill of LORI and the TITS that haven't been seen in some time!! LOVE IT!!! FULL ACCESS HERE
---
---
All the models are curious to know what you think!!
Hope you like!
BreastFinder
Email us at (bf AT topheavyamateurs DOT com)

ADD our update page to your MOBILE DEVICE!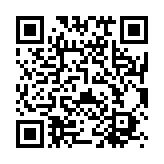 Tap the QR-Code with your finger
or spread the image out
and share this page with your friends!

$$ WEBMASTERS Earn Easy Cash! $$
Copyright © 2001 - topheavyamateurs.com - All rights reserved.
Content is not to be used in any way without express written consent.