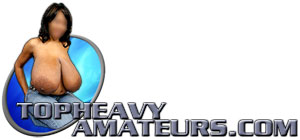 Huge Breasts right off the street!



UPDATE NEWS

Our update page loads fast and
looks great on your mobile device!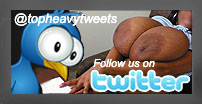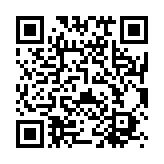 Date: July 22, 2015 - HUMONGOUS BREASTS ALL OVER THE PLACE THIS WEEK 4 MODEL UPDATE this week showcasing CASSIDY in her BIGGEST BOOB shoot ever, ANNIE is back for Part 2 of her BOOBIES in the park, ANGELICA loves the outdoors and LORA is so SUPER BUSTY!!
CASSIDY

-

34JJ C

UP -

21+

YEARS OLD - (

Pictorial

Update)

-

HUMONGOUS BREASTS in your FACE! WOW!
If you haven't joined to see the EXCLUSIVE PICS of CASSIDY and those J CUPS then you are MISSING OUT!!

Now with LARGER HD Format! 3500x2625

FAN COMMENTS

"Those TITS on CASSIDY are UNBELIEVABLE!! Where'd you find her?"

- Thomas J, Orlando

FULL ACCESS - MEMBERS ENTRANCE
This week CASSIDY blows up the CAMERA LENS with those MASSIVE BOOBS of hers! I mean WOW! Those TITS are BIGGER than life itself and CASSIDY KNOWS IT! She throws those shoulders back and OUT COME THE TITS! BIG HUGE HARD NIPPLES TOO! You have to see this set! This week CASSIDY gets ready for a day of FUN in the SUN! The BIKINI she has been dying to wear is on and those BOOBS are giving that top a serious run for the money! Stretching it WAY out and making those straps stretch thin!! You think you have seen CASSIDY before?? You haven't seen CASSIDY like this!! Those TITS are SUPER LARGE and you NEED to see them NOW!! GET INSIDE!!! FULL ACCESS HERE
---
---
ANNIE

-

34G

-

21+

YEARS OLD -

(

Pictorial

Update)

- Can you believe she is so TINY and has G CUP TITS!!!




ANNIE is a THA FAN FAVORITE and her followers LOVE it when we post! Are you thinking of following her!!!

Now with LARGER HD Picture Format! 3500x2331

FAN COMMENTS

"ANNIE is so small and yet her CHEST is so HUGE!! That's kinda IMPOSSIBLE!!!"

- Chris P, New Mexico

FULL ACCESS - MEMBERS ENTRANCE
Every time we post pics of ANNIE the THA FANS go crazy! That's not just hype either! We get emails the day of the posting and they are nothing short of FANTASTIC and CRAZY!! "I love the pics this week of ANNIE! You have to tell her that she is the BEST of the BEST!!" and emails like "Each time you post she gets better and better!" "Her BOOBS are beyond belief" Those are just a few of the several HUNDRED that we got 2 weeks ago! This week ANNIE is back and she is posting PART 2 to her BOOBIES IN THE PARK series! You have to see Part 2! The Angles and shots are making all boob lovers pass out! Step Inside and GET SOME of ANNIE and those BODY-ROCKIN TITS she has!! OH YEAH!!!! FULL ACCESS HERE
---
---
ANGELICA -

32FF

C

UP -

21

YEARS OLD -

(

Pictorial

Update)

- She looks so much BETTER in the SUNSHINE!!




There is nothing like a HUGE SET OF TITS in the warm SUNSHINE! Check out PART 2 of ANGELICA'S set!

Now with LARGER HD Picture Format! 3500x2331

FAN COMMENTS

"TITS that are beyond belief! I can't wait to get my eyes on ANNIE and ANGELICA!"

- Charles G, Oregon

FULL ACCESS - MEMBERS ENTRANCE
ANGELICA is such a good sport about shooting sets where the THA FANS want to see her!! This week its PART 2 to the special THA FAN REQUEST shoot that she started posting 2 weeks ago! The THA FANS like DEREK in Lockwood CA went AB-SO-LUTE-LY NUTS when he saw the pics! "OMG!! I cant believe you actually listened to my request and shot the set!! That is so beyond cool!! You guys are amazing and be sure and tell ANGELICA that she is so amazing for shooting that for me! OH WOW!! She looks so good!!" You are most welcome DEREK! ANGELICA said to be sure and tell you that she LOVED shooting this set... however... shooting it in a public park was very tricky! We had several people passing by and timing was critical! BUT! We did it!! and did it just for you!!!! FULL ACCESS HERE
---
---
LORA

-

32FF C

UP -

19

YEARS OLD - (

Pictorial

Update)

-

This is PART 2 and it BLOWS Part1 away! OMG!!
So AMAZING to have LORA back in the main stream of the BOOBS again! You have to dive in and see this!!!

Now with LARGER HD Format! 3500x2625

FAN COMMENTS

"I need to have more CHERON and LORA! They are my FAVS!!"

- Gus T, Lexington Kentucky

FULL ACCESS - MEMBERS ENTRANCE
OH MY GOODNESS! Here we come to the final posting of this week and what a way to finalize this week's posting! LORA shows up with those BIG THICK HANGING BRITISH TITS all pushed up in that corset!! PART 2 of this set shows us just how far LORA is willing to go to sweeten the deal with her THA FANS! No matter what we throw at her she is all smiles and laughter as she shows off those DOUBLE F CUPS!! GUS from LEXINGTON KY emailed us and let us know just how much he enjoy the site and how much he enjoys LORA!! "WOW! I cant believe you guys get the models to do all this stuff! It's a BOOB lovers paradise! Having the models hang their boobs over, stand up and shake them all over, and then suck on them and everything else in-between! The models are all knock outs and then you have them doing all our fantasies! You have got the BEST job in the world BF! I need to have more of CHERON and LORA! They are my FAVS! Good luck and thanks so much for a great site!!" You are more than welcome GUS! And to your note, here is more LORA! Just like you asked for! ENJOY!!!! FULL ACCESS HERE
All the models are curious to know what you think!!
Hope you like!
BreastFinder
Email us at (bf 2012 AT topheavyamateurs DOT com)

ADD our update page to your MOBILE DEVICE!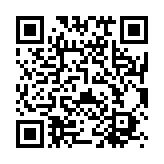 Tap the QR-Code with your finger
or spread the image out
and share this page with your friends!

$$ WEBMASTERS Earn Easy Cash! $$
Copyright © 2001 - topheavyamateurs.com - All rights reserved.
Content is not to be used in any way without express written consent.