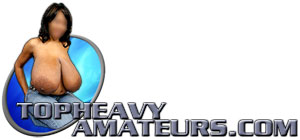 Huge Breasts right off the street!



UPDATE NEWS

Our update page loads fast and
looks great on your mobile device!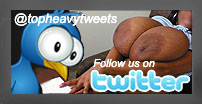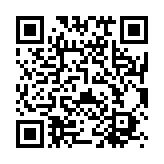 Date: December 11, 2013 - MAKE YOURSELF AT HOME WITH THE TITS 3 MODEL UPDATE this week starring CASSIDY and her MASSIVE J CUP TITS in a spectacular shoot just for the THA FANS, MARINA is back with a BRAND NEW SET showing off her GLOBES and ANNIE sets herself up for SUCCESS!!
Cassidy

-

32J C

UP -

21+

YEARS OLD - (

Pictorial

Update)

-

PERFECT J CUP TITS!! Get ready to handle them!!
The closer you get to CASSIDY and those MASSIVE BREASTS the more you want them in your MOUTH!! WOW!!

Now with LARGER HD Format! 3500x2625

FAN COMMENTS

"Take a note from THA! They do it right all the time! 12 YEARS Now!"

- Karen P, Washington

FULL ACCESS - MEMBERS ENTRANCE
It's the ABSOLUTE TRUTH! the closer that CASSIDY gets to you with her NOW BIGGER, J CUP TITS... the more you want those TITS in your mouth! Having a MASSIVE set of TITS like that must be hard to walk around the normal world without everyone starring at you and wanting to get their hands on them!! "I do love that people stare at me! I wear the tops that you see in the pictures for the website and when i walk into a building or a bank, it is funny to stop and look at all the men who stop themselves and stare at at my huge BREASTS. I do wear a bra, but that doesn't seem to matter to most men. I walk into the bank and the security guy is the first one to greet me and say good morning. When he does I can see him look down and his mouth open when he sees my big chest. He clears his throat and asks me some questions so I will stop and look at him longer. LOL Its kind of funny but I don't think anything about that. I like it!" Well we would love that too!! Come by sometimes and see CASSIDY in the flesh! Those MASSIVE BOOBS are sure a sight to see in person! GET INSIDE and GET SOME!!!!! FULL ACCESS HERE
---
---
Marina

-

32FF -

21

YEARS OLD -

(

Pictorial

Update)

- BRAND NEW set from MARINA!! We LOVE the new look!!!




Her TITS are LEGENDARY here at THA and she has a TON of FANS! We welcome the NEW SET! OH YEAH!!

Now with LARGER HD Picture Format! 3500x2331

FAN COMMENTS

"BOOBS BOOBS and MORE BOOBS! Make it SO!!!"

- Troy S, Florida

FULL ACCESS - MEMBERS ENTRANCE
OH YEAH!! It's a BRAND NEW SET from MARINA and the BOOBS be BIG this week!! To tell you the truth, it doesn't matter what shoot we are doing with MARINA, she almost always ends up TOTALLY NAKED!! I don't know how she does it! We start off simple enough! She concentrates on her TITS and then all the sudden there! BAM!! You look again and her PANTIES are off... she is laying back on her back and she has her fingers all over herself! Now, don't get us wrong! We LOVE to see this from the models and MARINA loves doing it!! It just seems to bewilder us that she can get this way without anyone noticing!! Maybe we are all just too busty starring at her FF CUP BOOBS?? What do you think?? I bet that's it! We are all concentrating on her TITS! WOW!! I mean.. who wouldn't be on her TITS!!!! FULL ACCESS HERE
---
---
Annie

- 34FF

C

UP -

21+

YEARS OLD -

(

Pictorial

Update)

- BRAND NEW SHOOT from ANNIE and FF CUPS!!!




There is just WAY TOO MUCH BOOBAGE in thee pics to show you here!! You will have to log in to see it all!!!

Now with LARGER HD Picture Format! 3500x2333

FAN COMMENTS

"136 MODELS!! AYE CA-RUMBA!!!"

- Ken L, Harmon CT

FULL ACCESS - MEMBERS ENTRANCE
It's not really OFFICIAL yet.. but there is a rumor gong around that ANNIE is up to a G CUP now!! I mean LOOK!! Just LOOK at her TITS!! They get BIGGER all the time! It seems to me that when she wears the same bra for a shoot that is indoors and not outdoors and then she takes off her shirt and her TITS are over flowing out the sides!! It means something!! We ask her and she just smiles and shrugs her shoulders!! Her TITS have GOT to be getting bigger! WAY BIGGER!! This week its a BRAND NEW SET from ANNIE and the BOOBS are always in your face!! She teases us with a panty pull down and then wraps her (ALMOST G CUP) TITS in that sheer top and teases us some more!! Love the smiles in this set and her TITS! WOW!! Just log in and look! Enough said!! Get inside!!!! FULL ACCESS HERE
---
---
All the models are curious to know what you think!!
Hope you like!
BreastFinder
Email us at (bf AT topheavyamateurs DOT com)

ADD our update page to your MOBILE DEVICE!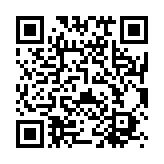 Tap the QR-Code with your finger
or spread the image out
and share this page with your friends!

$$ WEBMASTERS Earn Easy Cash! $$
Copyright © 2001 - topheavyamateurs.com - All rights reserved.
Content is not to be used in any way without express written consent.