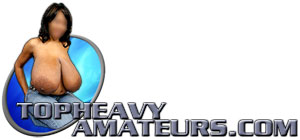 Huge Breasts right off the street!



UPDATE NEWS

Our update page loads fast and
looks great on your mobile device!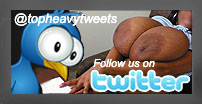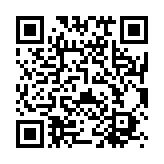 Date: October 15, 2014 - WE LOVE TEENS WITH HUGE TITS AND SO DO YOU 3 MODEL UPDATE this week showcasing ANNIE and her MONSTEROUS BOOBS, SHEENA is back with PART 2 of the set that got everyone at THA INCREDIBLY FLUSTERED and LULU can't stay away with her HUGE G CUPS!!!
ANNIE

-

34G C

UP -

21+

YEARS OLD - (

Pictorial

Update)

-

Look at the SIZE of those TITS! As BIG as her HEAD!!
Even glancing at ANNIE is the supermarket gives you whiplash! She likes TIGHT TOPS that stretch over her chest!

Now with LARGER HD Format! 3500x2625

FAN COMMENTS

"The BEST site hands down! I'm always here looking things over!!"

- Mark H, Idaho

FULL ACCESS - MEMBERS ENTRANCE
It doesn't take a rocket scientist to see how MASSIVE the BREAST-TO-BODY Ratio is one ANNIE!! Her CHEST is growing beyond the limits of her BODY and she knows it! "each time I go out to either buy new clothes or just use the existing bras I have, I can see the limits of my BOOBS to my clothes! They are getting so BIG that its really hard finding clothes that fit anymore! If I do find some they are really wide in the waist and it makes me look FAT!! Well, she doesn't look fat from here at all! She is ALL BOOBS and she knows it! So do we! and now.. so do you too!! Come inside and get some!!! FULL ACCESS HERE
---
---
SHEENA

-

32G

-

19

YEARS OLD -

(

Pictorial

Update)

- Her BREASTS just keep getting BIGGER and BIGGER!!!




We all know why SHEENA is getting HUGE TITS! but its a lovely transformation! G CUPS now and GROWING!!

Now with LARGER HD Picture Format! 3500x2331

FAN COMMENTS

"SHEENA is my all time favorite! I bet she has an enormous fan base to match her enormous TITS!!!"

- Tony D, New Jersey

FULL ACCESS - MEMBERS ENTRANCE
Lay down you hands and bring up your EYES!! SHEENA is back and this week it is PART 2 to her BEYOND STACKED series!! These BREASTS are simply MAGNIFICENT in ways that everyone can appreciate! Not just you BIG BREAST LOVERS out there! But EVERYONE! These TITS are GIANT for such a slim lady! And the reason they are getting so BIG?? You can guess it!! Just look closely and you can see why SHEENA'S TITS are MASSIVE!! Wanna wrap you lips around these TITS and suck your lips off until the dawn?? Then get inside and witness the ALL EXCLUSIVE THA ONLY set this week! We know you will LOVE IT from every angle that we shot it at!!! OH YEAH!!!!! FULL ACCESS HERE
---
---
LULU -

34G

C

UP -

18

YEARS OLD -

(

Pictorial

Update)

- No one can stop LULU! Her BREASTS won't wait!!




She is just 18 years old and straight out of High School! These TITS are already a G CUP!! INCREDIBLE TITS!!

Now with LARGER HD Picture Format! 3500x2333

FAN COMMENTS

"Love the way you present the ladies! Classy and yet totally NATURAL!"

- Marvin J, Palo Alto CA

FULL ACCESS - MEMBERS ENTRANCE
Now on to the FINAL model posted this week!! LULU is back and she is straight out of HIGH SCHOOL!! Graduated now and showing off her IMMENSE G CUPS to everyone that wants to see! She is no longer that SHY little 18 year old we started posting before!! OH NO!! This GIRL has blossomed and come out of her shell to reveal the BIGGER G CUPS on an 18 YEAR OLD that we have seen in a LONG TIME!! You might look at her and say "G CUPS??" well, keep in mind that LULU is not your small lady! She stands 5 feet 10 1/2 inches tall!! That makes her almost 6 feet tall! That CHEST IS BIG!! Believe you me!! That CHEST is SUPER DUPER BIG!! G CUPS and growing!! That's the best part!! Come inside and get your hand son LULU NOW!! ALL EXCLUSIVE PICS this week!!! FULL ACCESS HERE
---
---
All the models are curious to know what you think!!
Hope you like!
BreastFinder
Email us at (bf AT topheavyamateurs DOT com)

ADD our update page to your MOBILE DEVICE!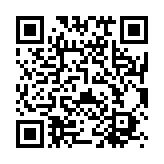 Tap the QR-Code with your finger
or spread the image out
and share this page with your friends!

$$ WEBMASTERS Earn Easy Cash! $$
Copyright © 2001 - topheavyamateurs.com - All rights reserved.
Content is not to be used in any way without express written consent.